accesstel is a leading provider of actionable insights for networks of critical assets, monitoring and managing infrastructure for some of Australia's largest telco and energy companies, including Telstra and the NBN.
The identity centres around a modular set of dots, representing the company's always-on ethos. A friendly and accessible palette was introduced and is beautifully complimented by a series of photographs using nightclub-inspired lighting!
The brand centres around a state-of-the-art website, with user experience at the forefront, which cements accesstel's position as a modern technology-driven company.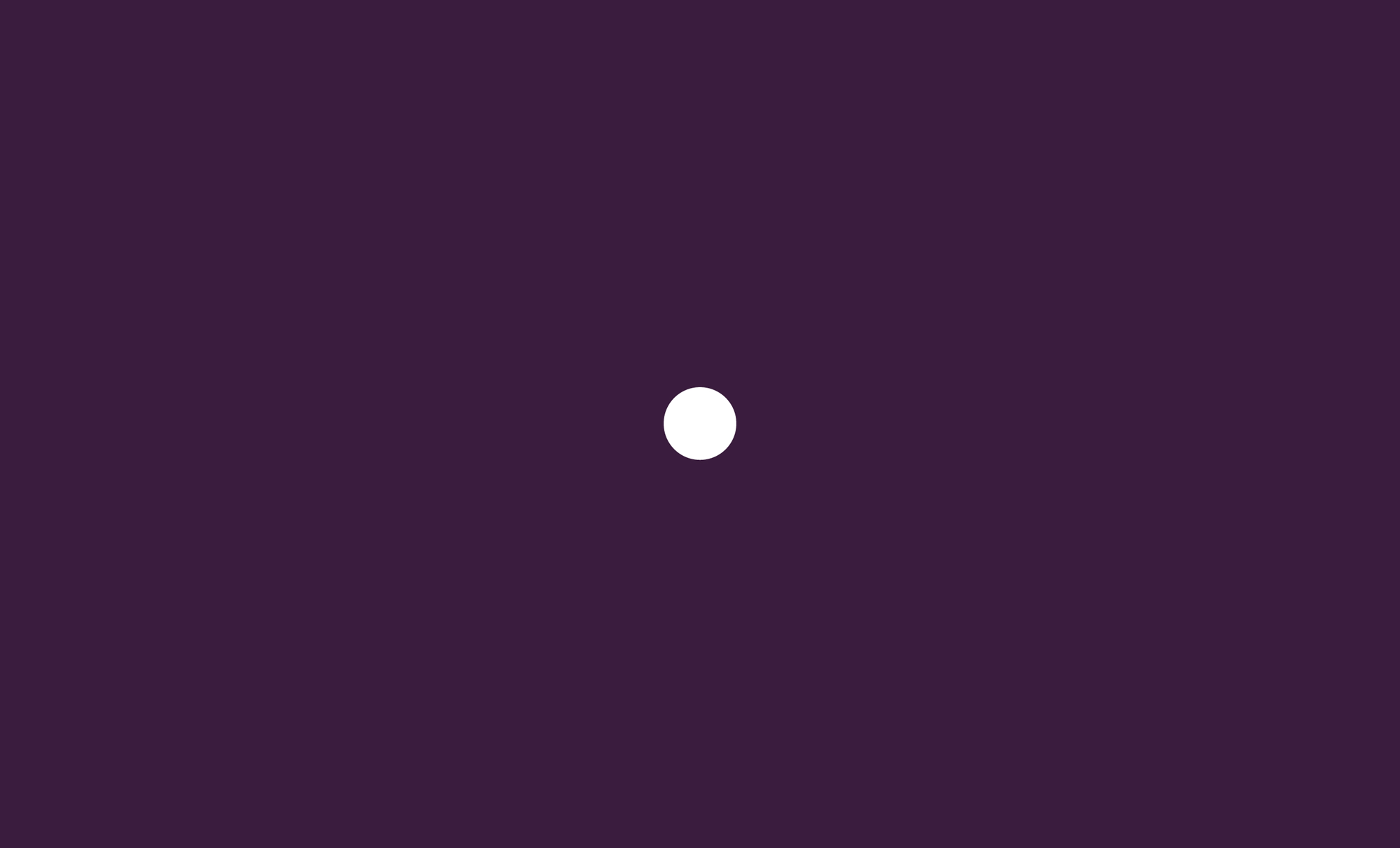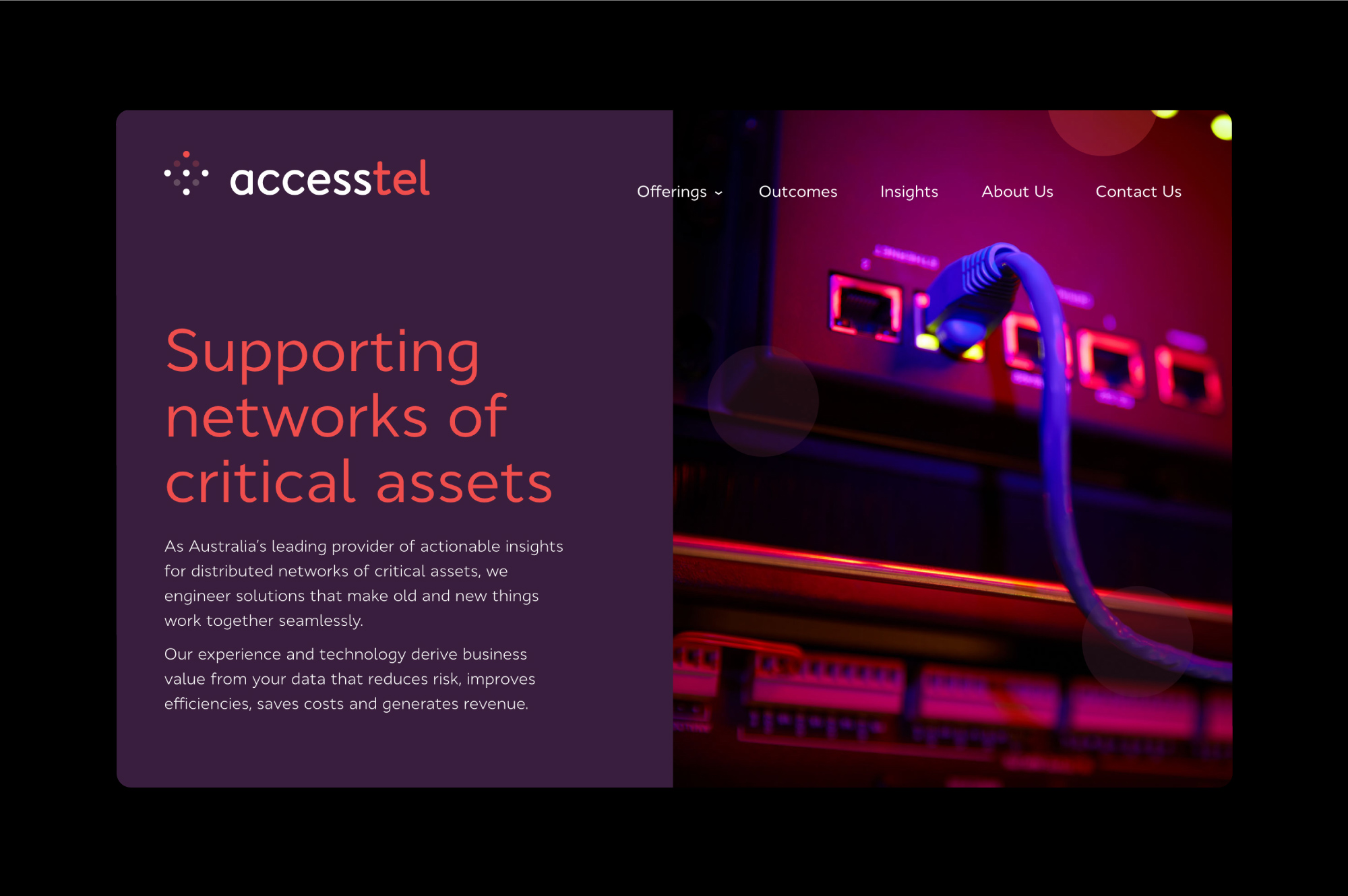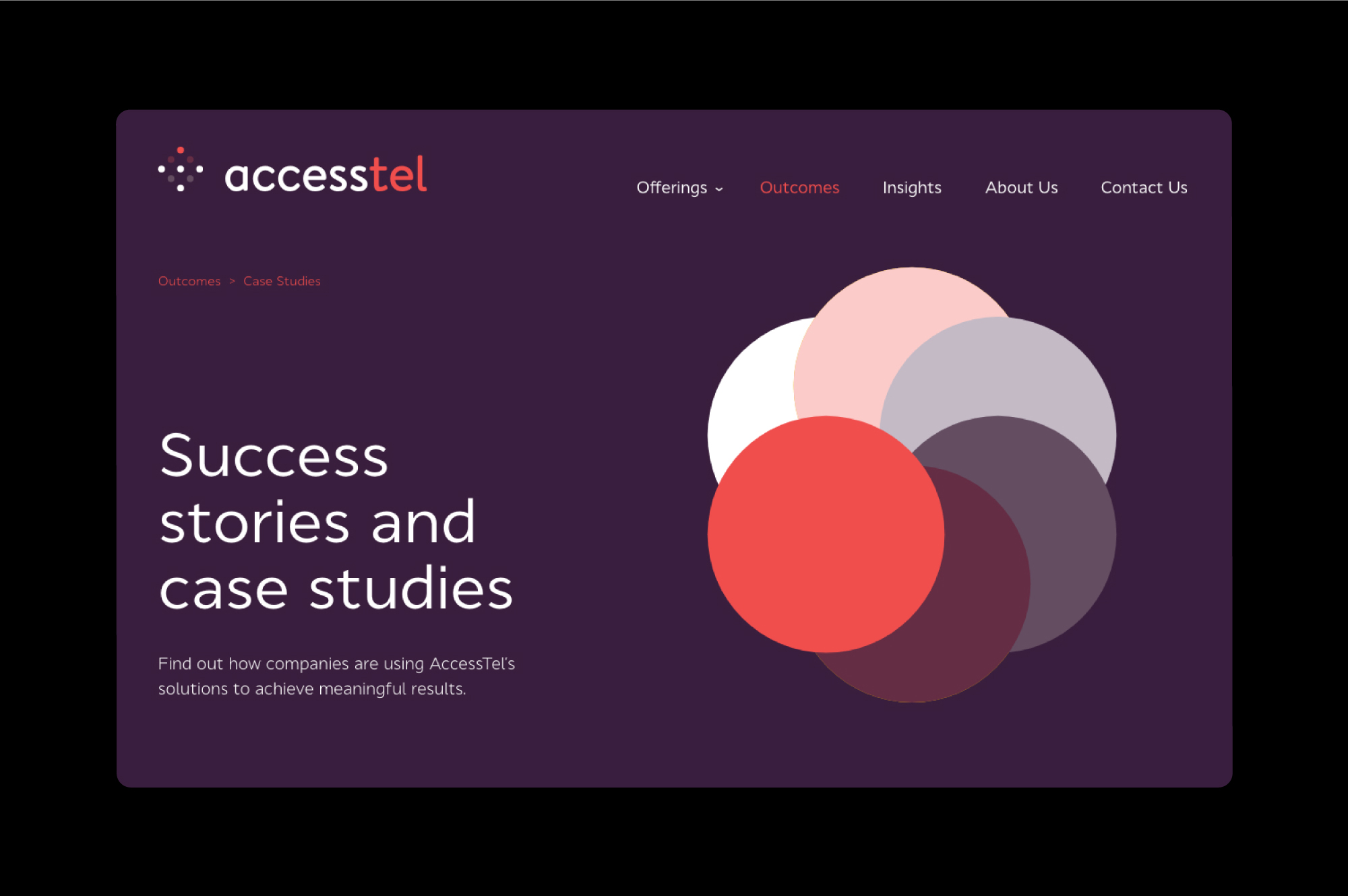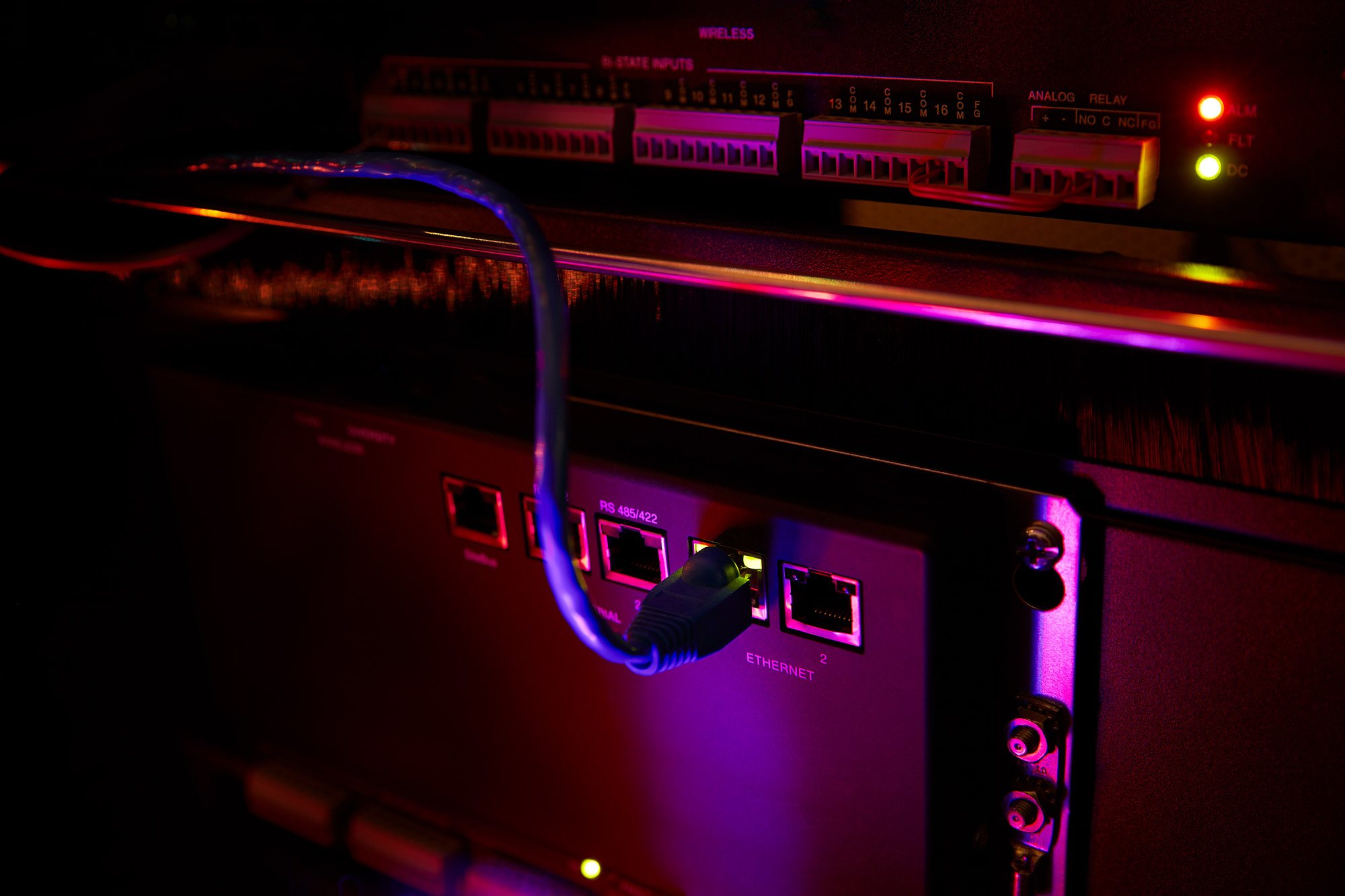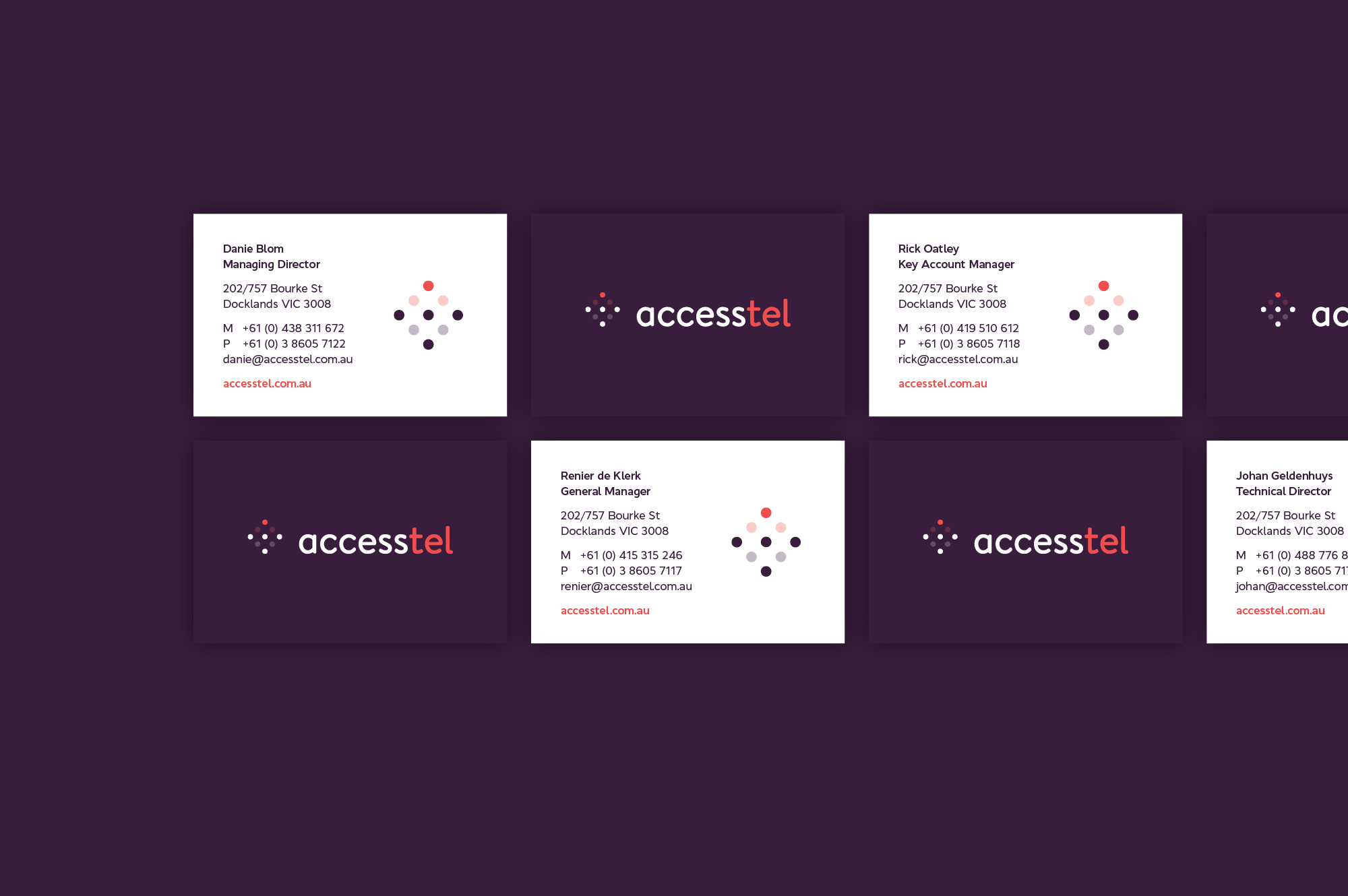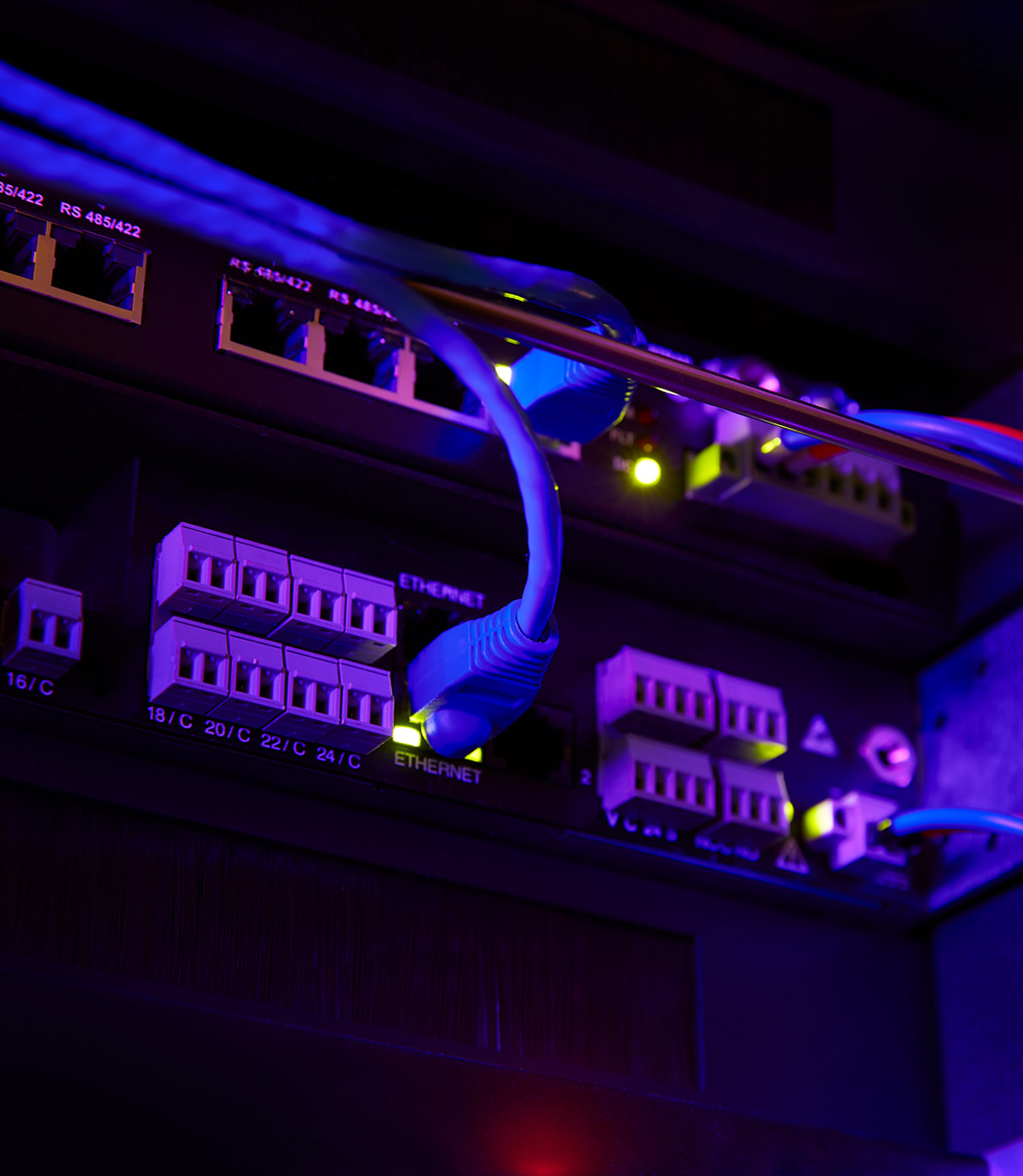 "Vincent led our brand refresh for us, which was incredibly well-received both internally and externally. He is also heavily involved in UI design for our product development journey. He continues to impress us with his creativity and willingness to listen and his consistently exceptional work."
– Renier de Klerk, acccesstel General Manager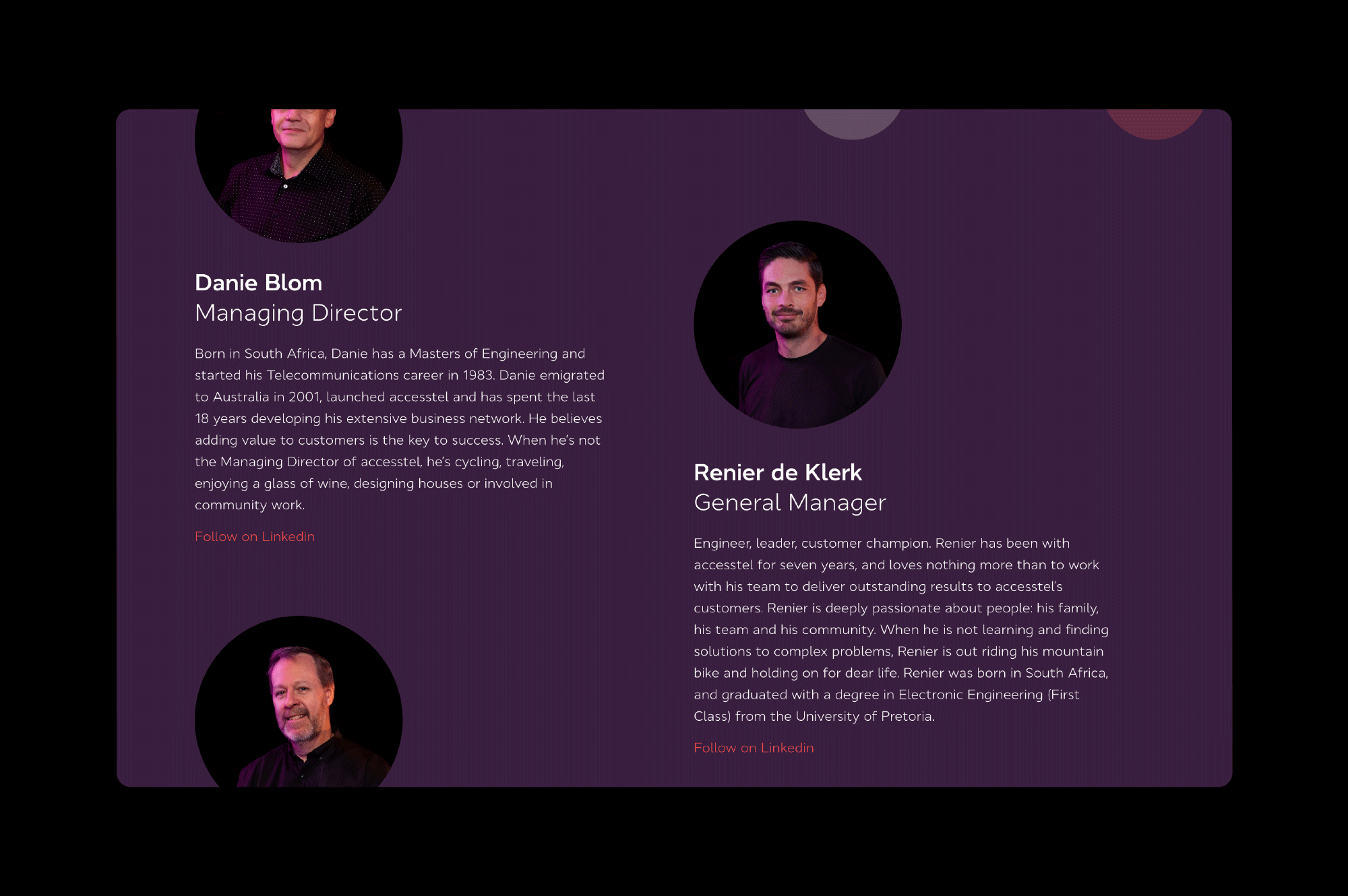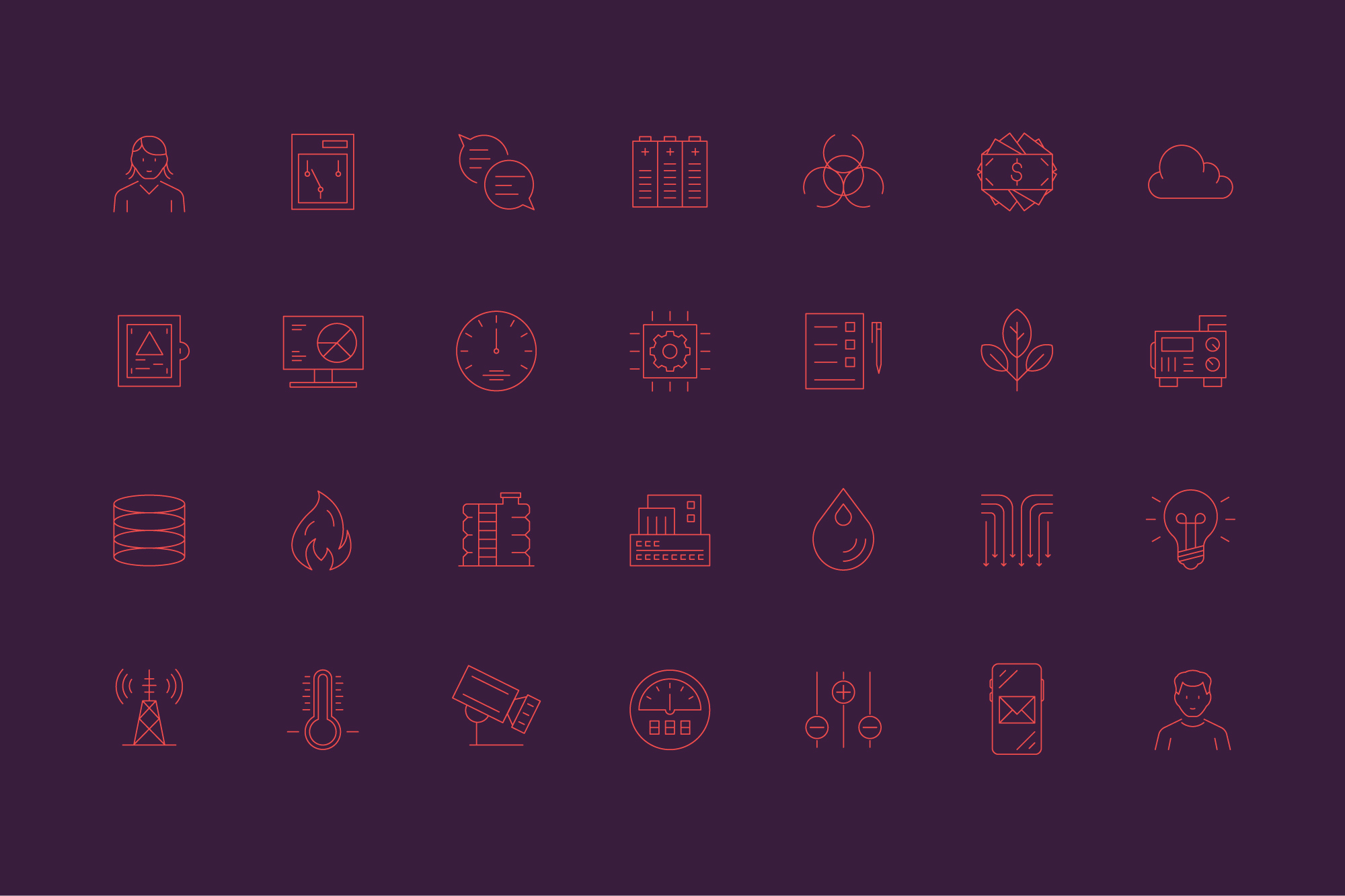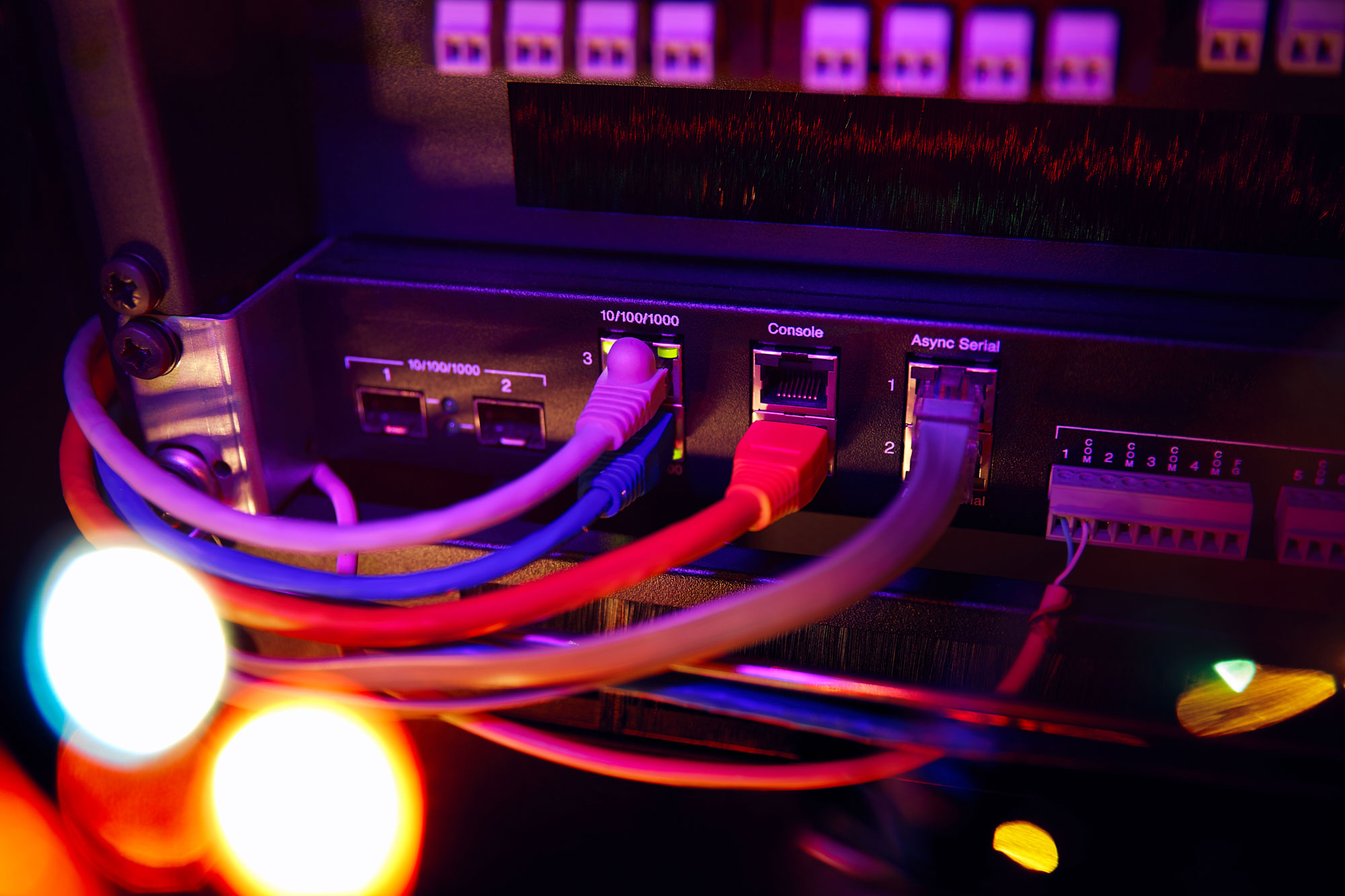 Photography: Shelley Horan
Website Development: Sanjay Hadiya
Video: Marcus Rossetto